〈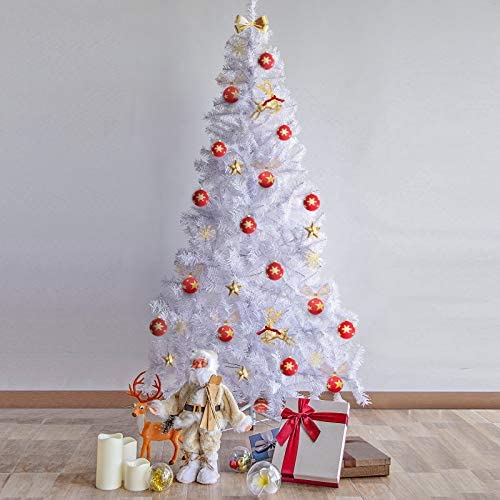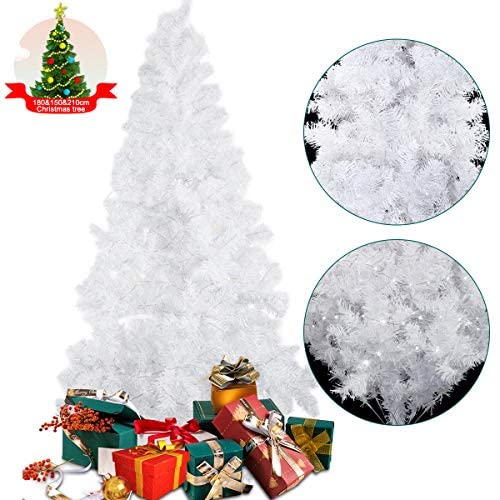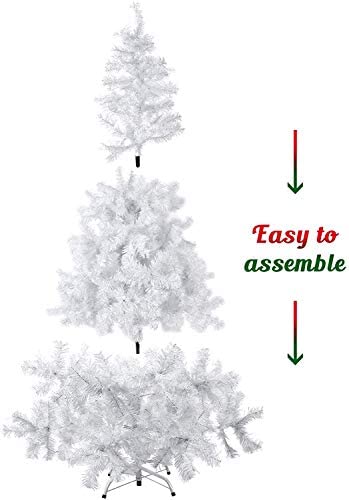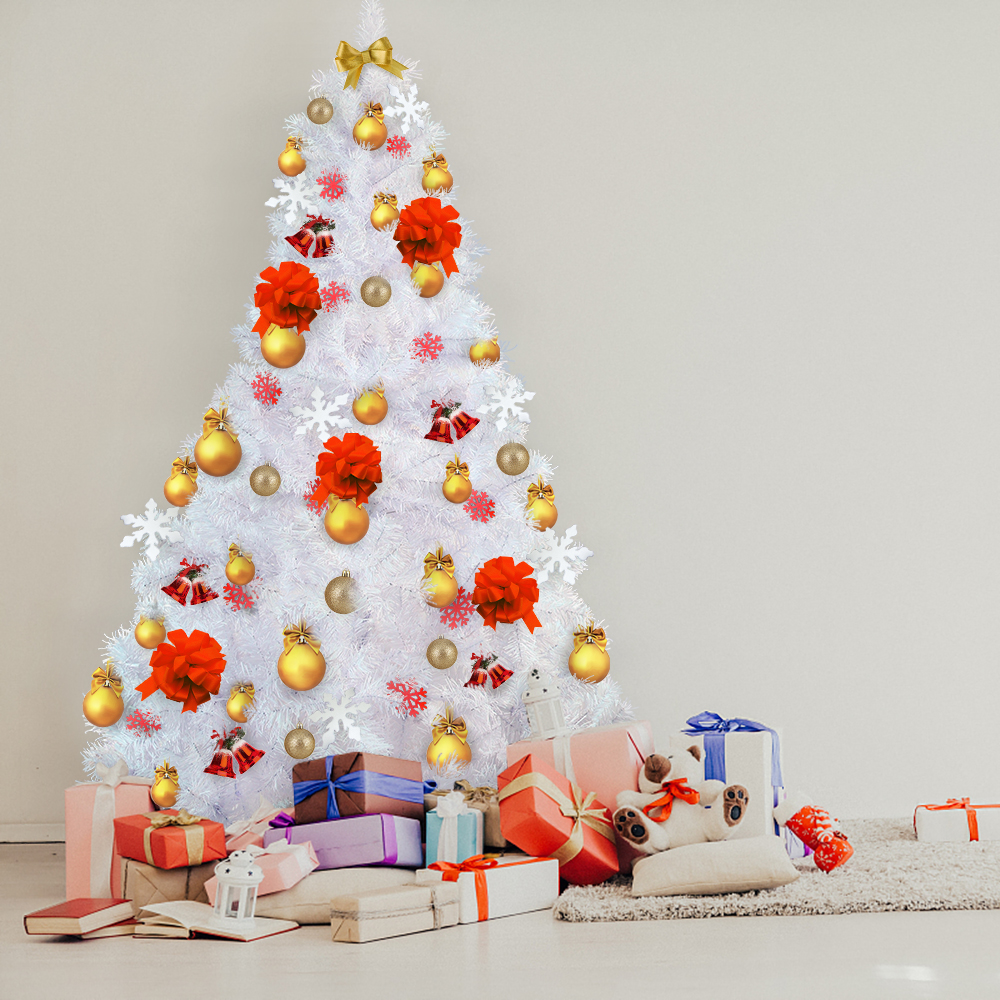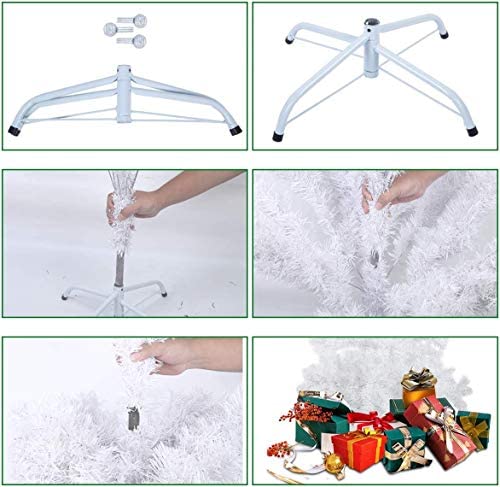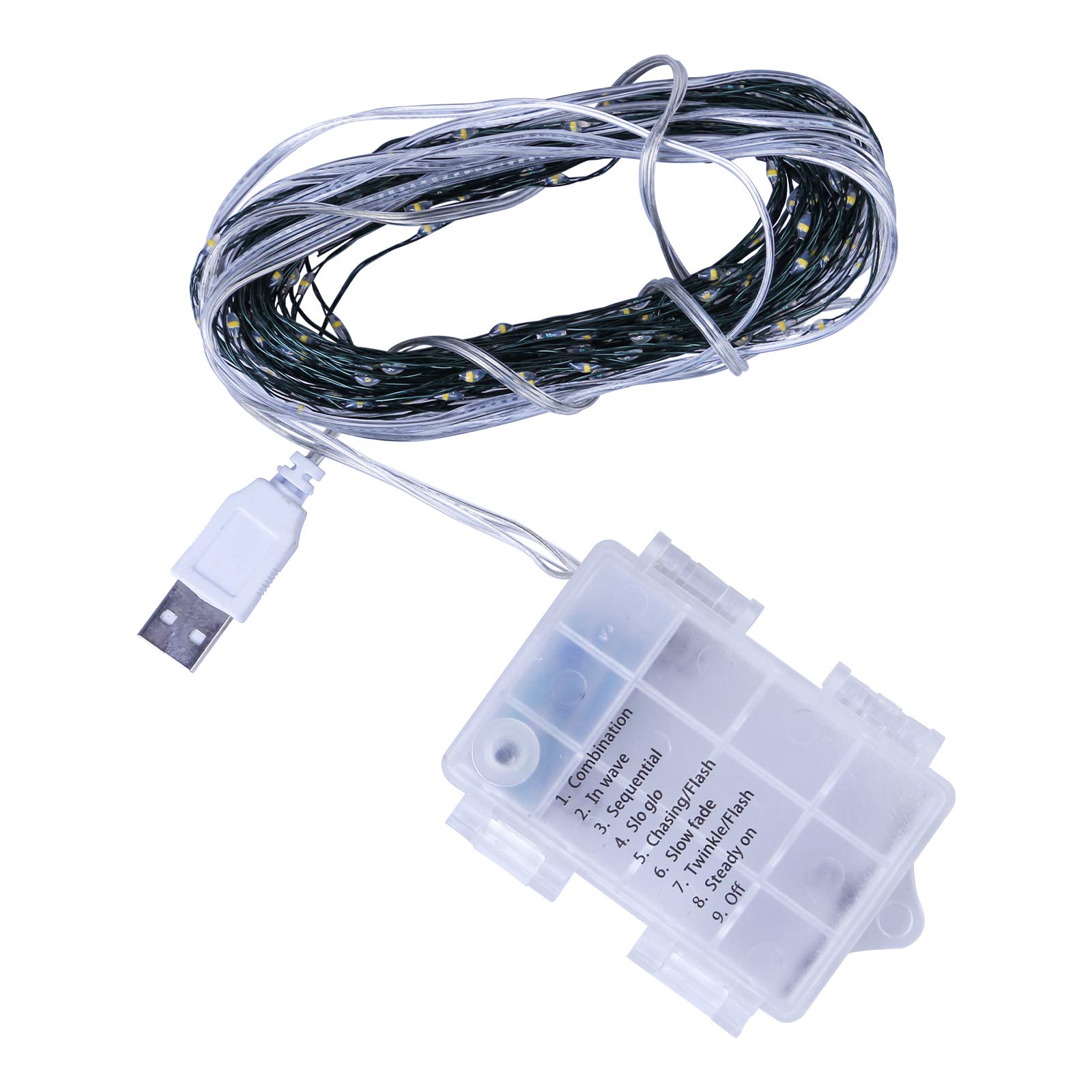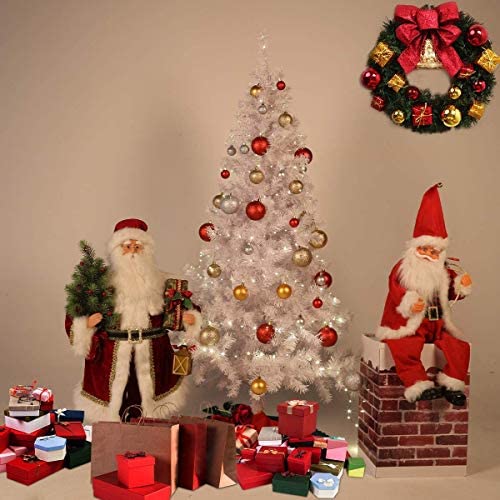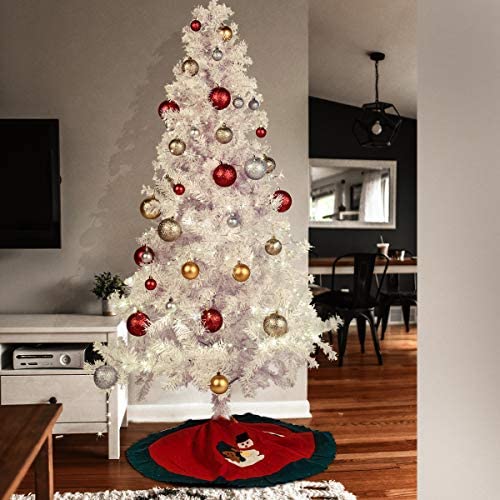 〉
[Advanced Material]: The Christmas tree is made of high quality environmentally friendly PVC, and the metal tripod is more stable and can withstand the weight of the branches. There is also a plastic cover protection mechanism at the bottom to protect the floor, which can protect the floor from scratches in a stable state, and it is not easy to make harsh sound when moving trees .
[Fashionable and unique appearance] The white appearance of this Christmas tree is like a snow-covered pine tree. The white Christmas tree is different from the traditional green Christmas tree. White can give you more imagination to decorate and add other colors, Change to your and your family's favorite color, free DIY to play your imagination, become a unique gift and Christmas atmosphere
[Eight light effect modes and two plug-in modes] This Christmas tree also comes with a 15M 300 string light. The string light has eight light effect modes to make your Christmas tree more eye-catching and light up the festive atmosphere. The string light socket has two plug-in modes, USB and battery plug-in, allowing you to plug in more options.
[Easy to assemble]: Each Christmas tree has assembly instructions. It is easy to disassemble and install. The components are light and beautiful. After receiving the components, the branch can be assembled without tools. The assembled Christmas tree is very beautiful, full and generous, which adds more joyful atmosphere to Christmas and is easy to store for the next use.
[Wide range of applications] Traditional Christmas must-have Christmas tree is an essential decoration. It can be placed in any corner, suitable for indoor and outdoor environments, such as homes, schools, supermarkets, offices, hotels, etc.
Scroll down for more